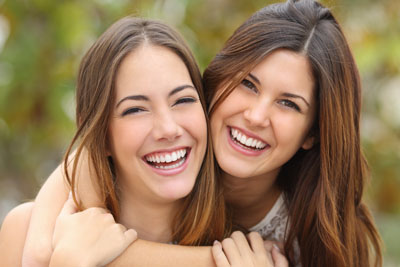 A mommy makeover is a great way for women who have just had a child to restore their body to the way it was before they were pregnant. Many women find that their bodies greatly change after pregnancy, and a mommy makeover is designed to help them feel confident about their body once again.
Mommy makeover information
Many women who desire a mommy makeover may be hesitant about the idea, as they are simply not informed as to what it is and unsure if they are a good candidate. By understanding exactly what a mommy makeover is, what it consists of and how much a mommy makeover costs, women can know exactly how a mommy makeover can help them restore their bodies after childbirth.
What is a mommy makeover?
A mommy makeover is a set of procedures performed on a woman's body after giving birth in order to restore the shape and appearance of their body back to a place they can be proud of. The most common form of a mommy makeover is a combination of breast and abdominal surgery, although there are many areas of the body a mommy makeover can address. Women who are truly proud of their bodies and take care of them are often discouraged by their shape after childbirth, and a mommy makeover is designed to help them get back to the appearance they worked so hard to gain before pregnancy.
Who is a good candidate?
A mommy makeover almost always involves surgical procedures, so it is important to be in good health before starting a mommy makeover. A good candidate for a mommy makeover is any woman who is in overall good health, has realistic expectations as to what is to be expected and is completely finished with the childbearing process. Also, it is important for potential candidates to understand that a mommy makeover should be done because they want to look and feel better, rather than to satisfy someone else's needs or try and change the way others view them.
What does a mommy makeover consist of?
Every mommy makeover is different, and there are numerous operations available to women who receive a mommy makeover. Here are some of the more common mommy makeover procedures:
Breast augmentation
Tummy tuck
Liposuction
Buttock augmentation
Vaginal rejuvenation
A mommy makeover is specifically designed for the individual, so the exact forms of treatment differ for each woman. In order to learn more about a mommy makeover and whether or not you are a good candidate, contact our office today and we will be glad to answer any questions or concerns you may have.
How much does a mommy makeover cost?
Since every mommy makeover is specific for each woman, the cost of a mommy makeover varies depending on the exact procedures decided upon. It is most often important to value quality over cost when it comes to a mommy makeover. Most skilled plastic surgeons offer financing, so be sure to explore all options for paying for the mommy makeover.
Request an appointment here: https://www.paulcdillonmd.com or call Paul C. Dillon, MD Inc at (847) 429-3185 for an appointment in our Schaumburg office.