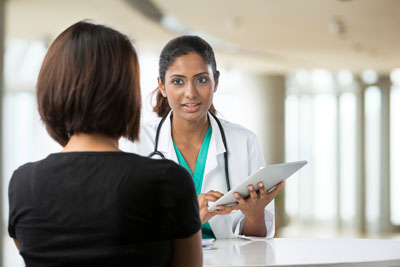 Wondering if microblading is the right choice for you? There are quite a few options available these days for improving your overall facial aesthetics. While many of these options include surgical treatments, like brow lifts and rhinoplasty, not all of them do. Microblading for eyebrows and permanent facial makeup are two popular options that many people are looking into nowadays so they can feel more confident in the way they look.
About microblading
Wanting a little more information on microblading before choosing to undergo this procedure? This particular procedure is one that improves the looks of your eyebrows. Whether you never liked the shape of your eyebrows, need to fill in the areas that have been overplucked or have very little eyebrow left, looking further into this option is recommended.
Microblading is considered to be a semi-permanent eyebrow solution, as they need to be touched up about once a year. This is because the pigment is only introduced into the top layer of the skin.
How does microblading work?
Microblading is a noninvasive procedure that involves cosmetic tattooing. It is a manual process that should only be performed by a professional, as the procedure is semi-permanent and the client cannot change anything once the process is completed. It is also a procedure that is performed very close to the eyes, making safety a must. Microblading works by making individual strokes within the eyebrow using a special tool that holds a microblade.
The process is a delicate one and alters the eyebrow by introducing pigment underneath the first layer of the skin. While the process is similar to getting a tattoo, the pigment is only added to the first layer, making it a semi-permanent process. Before starting the process, the professional needs to understand how the client wants their eyebrows to look. They will also offer their advice for matching the client's facial shape. Once the shape of the eyebrows is fully understood, the process can begin.
In order to minimize any discomfort or pain associated with the procedure, the professional will apply a numbing cream to the eyebrows before starting. It will take a week or two for the eyebrows to fully heal. After this initial healing period, the eyebrows will look exactly how they are going to look for the next year or so. Some clients will go in for a second treatment three to four weeks after their initial treatment when they want to make some changes.
Is anyone a candidate?
While anyone can choose to undergo the microblading process, those who have problem eyebrows or are looking for convenience are the two main types of clients. Before undergoing the process, they should thoroughly look into their options. Once the process is completed, the eyebrows will look this way at least for a year. After this amount of time, they will need to be touched up.
Convenient eyebrows
When you choose microblading to improve the look of your eyebrows, you are choosing convenience. When you choose to undergo the microblading process, there is no longer a need for you to spend any time making your eyebrows look the way you want them to look. This will save you time when getting ready to go out, which is another great benefit that comes with choosing this aesthetic option for improving your overall look.
Are you considering microblading in the Schaumburg area? Get more information at https://www.paulcdillonmd.com.
Check out what others are saying about our services on Yelp: Read our Yelp reviews.
---
Related Posts
June 11, 2019
As the world of cosmetic surgery continues to evolve, more people are considering procedures such as the Brazilian butt lift which has gained a lot of popularity. However, while the procedure has been around for …